SBN Roundtable – Unpacking the Bipartisan Infrastructure Law
05/26/2022 01:00 PM - 02:00 PM ET
Summary
SBN Roundtable – Unpacking the Bipartisan Infrastructure Law: What It Means for Your Business and the Region

SBN's Business Roundtable is an intentionally intimate members-only conversation created to connect local independent businesses, elected officials, and other key decision-makers in the city, region, and state.
Description
The Bipartisan Infrastructure Law (BIL) provides a historic investment in our nation and specifically within our region – more than 200 projects are anticipated to start and continue this year in the five-county Philadelphia region. The law itself promotes the creation of good infrastructure and equitable workforce development to ensure that families have access to good-paying jobs. Yet, what level of funding may come to the region, and how will it affect our local, values-driven business community? How might you be able to take advantage of future infrastructure law spending?
Join Anuj Gupta, Chief of Staff to Congressman Dwight Evans, and a team of experts to learn more about the package and what it could mean for your business and the region. Guests can expect a presentation, with conversation and Q&A moderated by SBN's Executive Director, Devi Ramkissoon. This program is virtual and will be recorded.
Guest Speaker: Anuj Gupta, Chief of Staff to Congressman Dwight Evans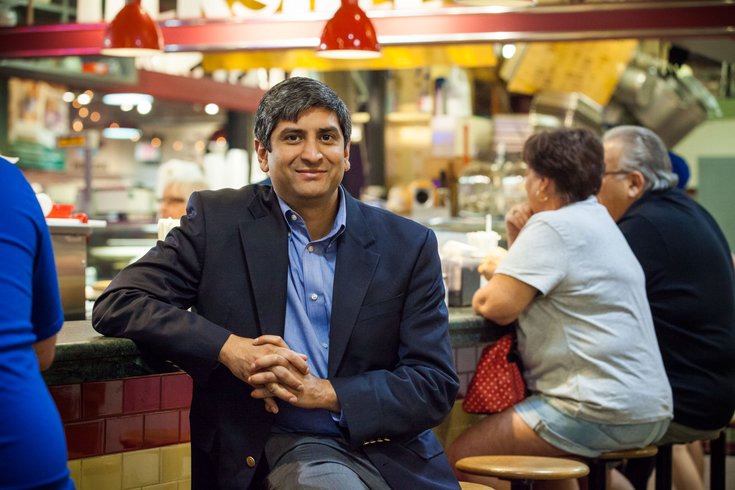 Anuj Gupta is currently Chief of Staff to Congressman Dwight Evans (PA-03). In this role, he oversees the Congressman's legislative and policy agenda, the communications strategy, constituent service delivery and manages staff in the Philadelphia and Washington officers. Prior to this, Anuj served as the General Manager of the historic Reading Terminal Market for five years, where he oversaw all aspects of the nearly 80 merchant market's day-to-day operations. He's held other positions including the Executive Director of Mt. Airy, USA and served for three years in Mayor Michael A. Nutter's administration in several roles including Chief of Staff of the Department of Licenses & Inspections, and Deputy to the Managing Director. In 2013, Anuj also opened his own restaurant – Jyoti Indian Bistro – a fast-casual south Asian restaurant in Mt. Airy.
Anuj is a graduate of the University of Pennsylvania Law School (J.D., 2003), the University of Pennsylvania's Fels Institute of Government (M.G.A., 2003) and Carnegie Mellon University (B.S., 1996). He currently is a board member of the Welcoming Center for New Pennsylvanians (Chair), Independence Public Media Foundation, PHL-Diversity Board of Directors, and a member of the Board of Trustees of Chestnut Hill Hospital.
*** This program is free and open to SBN members and non-members. If you are not an SBN member but are interested in learning about membership, please reach out to SBN's Membership Manager, Loren Heywood, at loren@sbnphiladelphia.org.