SBN's GSI Partners Quarterly Meeting: Thursday, January 27
01/27/2022 10:00 AM - 11:30 AM ET
Summary
Join us for our virtual winter 2022 GSI Partners Quarterly Meeting!
Description
SBN hosts a virtual discussion with our region's GSI partners and leaders to share research, updates, and new resources. Our special guest for this meeting is:
Rob Woodman will present findings from a recent GSI Designer Survey that featured questions to both civil engineers and landscape architects across the country on the design process, installation, and dynamics between designer and ongoing maintenance. Rob will summarize the results and share insights on the common threads that can bring these different pieces of GSI together. We'll also share updates on upcoming programs and opportunities, and guests can expect to network with their fellow peers and industry partners.
* GSI Partners members are welcome to attend. A Zoom link will be provided with your registration confirmation. For those interested in attending from outside GSI Partners, please get in touch with alex@sbnphiladelphia.org. There is a $25 ticket fee for non-members. *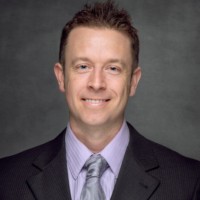 About Rob Woodman:
Rob graduated in Civil Engineering from the University of Wollongong, Australia. Rob now serves Ferguson Enterprises (who recently acquired ACF Environmental–Rob's workplace since 2015) as the National Manager of Urban Green Infrastructure and supports engineers, landscape architects, and designers' on-site development and green infrastructure systems, overcoming design and permitting challenges with a suite of innovative solutions. He is a Registered Professional Engineer in Maine and Pennsylvania, a Certified Professional in Erosion and Sedimentation Control, Maine DEP Certified Stormwater Inspector, an ASCE member, a Master Gardener, and an entrepreneur. Rob lives in Gorham, Maine, with his wife, Jessi, and four children – Elle (13), Sadie (11), Gracie (9), and Judah (6).