Building Sustainable Black Wealth: Mixer & Community Conversation
08/08/2023 05:30 PM - 08:00 PM ET
Summary
Join SBN, Grant Blvd. and Honeysuckle Projects for a mixer and conversation during Black Business Month in August on wage equity, entrepreneurship, and pathways to sustaining Black wealth in our communities.
Description
Join SBN, Grant Blvd., and Honeysuckle Projects in celebrating Black Business Month this August at a mixer and community conversation. This event aims to shed light on important topics such as wage equity, entrepreneurship, and pathways to sustaining Black wealth in our communities.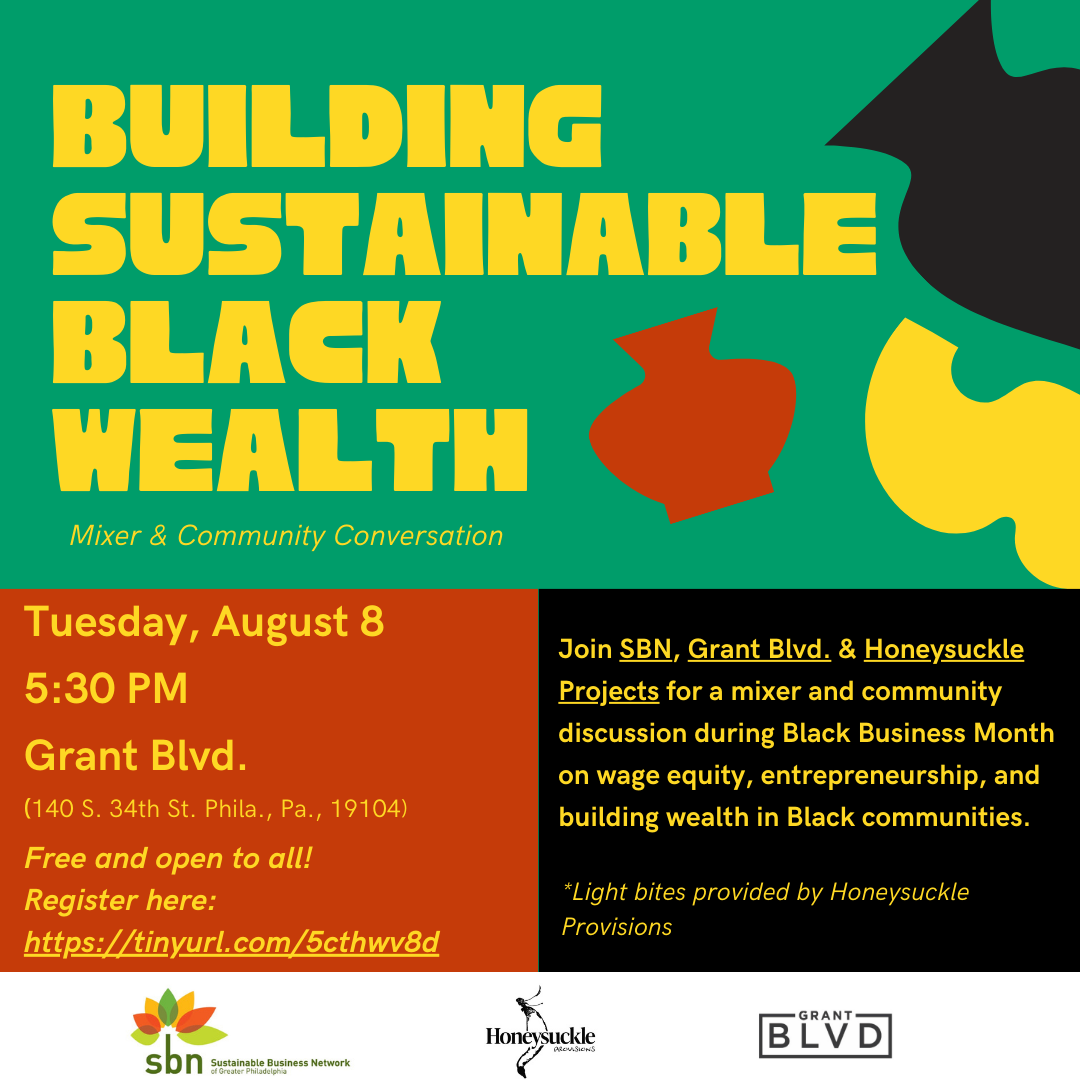 This event will provide a platform for networking, knowledge sharing, and dialogue among entrepreneurs, community leaders, and individuals interested in supporting the growth of Black businesses. It is an opportunity to connect with like-minded individuals who are passionate about creating a more equitable and prosperous future for all.
We're also thrilled to share that local and state elected officials will provide remarks on the need for Pennsylvania to raise the minimum wage, as well as highlight the importance of wage equity and explain why Black business owners are at the forefront of this movement.
Guests can expect to enjoy light bites and refreshments provided by Honeysuckle Provisions, beer and wine, lively music all while contributing to the ongoing conversation surrounding wage equity and wealth creation within the Black community.
Date: Tuesday, August 8
Time: 5:30 pm
Location: Grant Blvd., 140 S. 34th Street, Philadelphia, PA 19104
This program is free and open to all.

About Grant Blvd.
Founded in 2017, Grant Blvd. is a manufacturing startup to create stylish, sustainably sourced fashion and to reduce recidivism and unemployment by creating training and living wage opportunities. Grant Blvd is one of the largest female Black-owned businesses in Philadelphia and North America's first Black-owned B Corp in the fashion industry.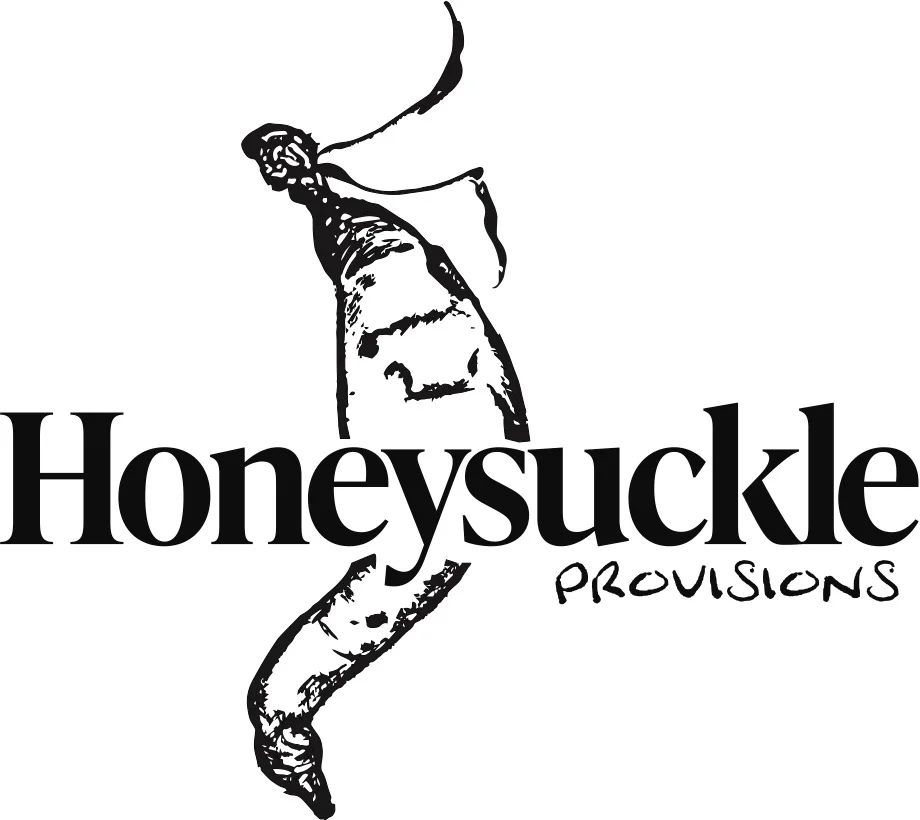 About Honeysuckle Provisions
Honeysuckle Provisions is a family-owned and operated Afro-centric grocery/cafe committed to the highest quality standards, from not only a culinary perspective but also socially and politically. Rooted in the values of nourishment and reclamation of Black food traditions and cultural aesthetics, Honeysuckle centers and promotes sourcing from Black farmers and producers. We have a wide range of offerings spanning the diaspora available for purchase online and in our store.